Principal Jennifer Lawyer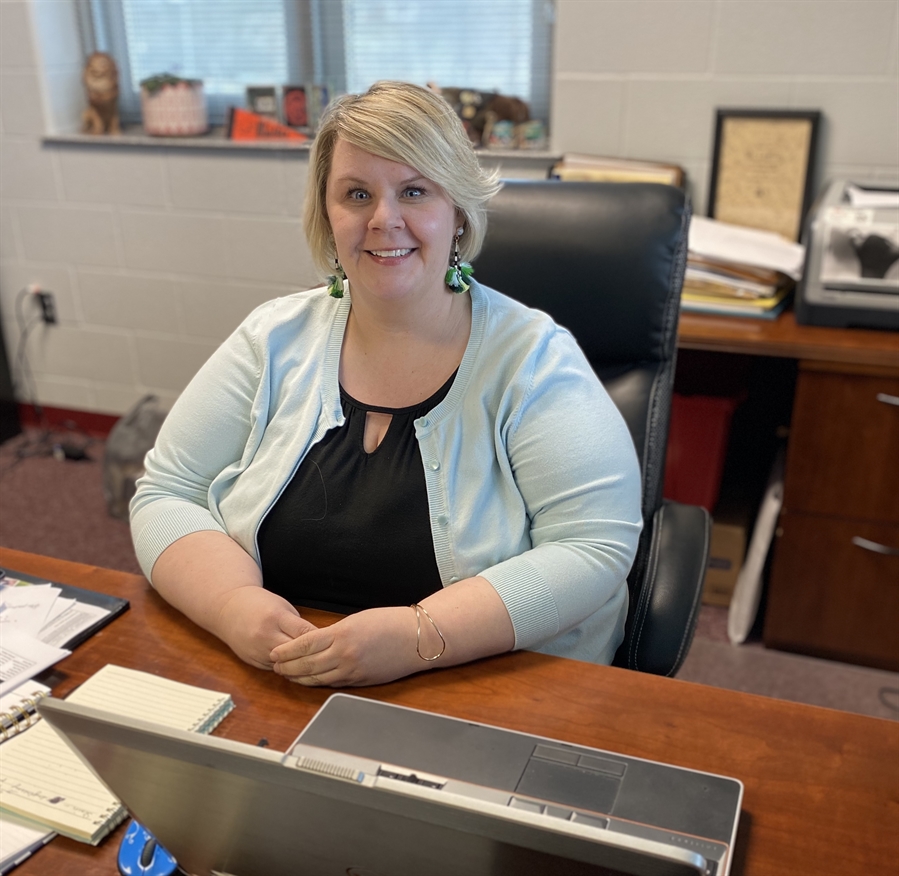 Ms. Jennifer Lawyer is originally from Pekin. She attended East Washington Schools, where she graduated from Eastern High School.
Her undergrad degree came from Milligan College in Johnson City, TN, where she studied biology. Her Masters' degree was earned at Indiana University Southeast in counseling and she received her administration endorsement at Western Governor's University.
Ms. Lawyer said her family is filled with educators and employees of public service, which is why she decided to pursue a career in education.
"I enjoyed working with middle school students through college placements and coursework during my junior year of college," she said. "A college advisor encouraged me to try the educational field after working with peers as a tutor for Writing and Science."
She taught 7th-grade science at Cedar Creek Middle School in Youngsville, North Carolina for a year and then science and health at Salem Middle School from 2004-2011. She was a counselor at the school from 2011-2015 and served as Dean of Students from 2015-2017. She was the principal at SMS from 2017-2020.
After working in multiple roles as an educator, Ms. Lawyer said, "I realized that I am passionate about the encouragement of responsibility, empathy, individuation, and empowerment in teens, which the middle school offers me daily. Being an administrator allowed me to be part of leading the team that creates servant leaders for our community."
When asked what she enjoys most about her job, Ms. Lawyer said she enjoys the days where she can be in classes listening to the "wonderful middle school teachers" and interacting with students who are curious about learning more.
"Not every day in a middle school can be a special event day, but I also look forward to days where our teachers and students build deeper relationships through interactive spirit rallies, the annual talent show, or the field day in May," she said.
When looking at the future of SMS, Ms. Lawyer said the school is always looking for ways to improve and grow at the middle school.
"I'm looking forward to seeing our students meet personal goals and hopefully set building-wide plans into action to help them reach those!" she said.
Ms. Lawyer said raising a responsible child is a team effort, which she and the staff at SMS do not take lightly.
"Middle school can be three of the most difficult developmental years of an adolescent's life, and we appreciate the trust that our students' parents instill in us to challenge, encourage, and push our students to high expectations academically and behaviorally," she said.