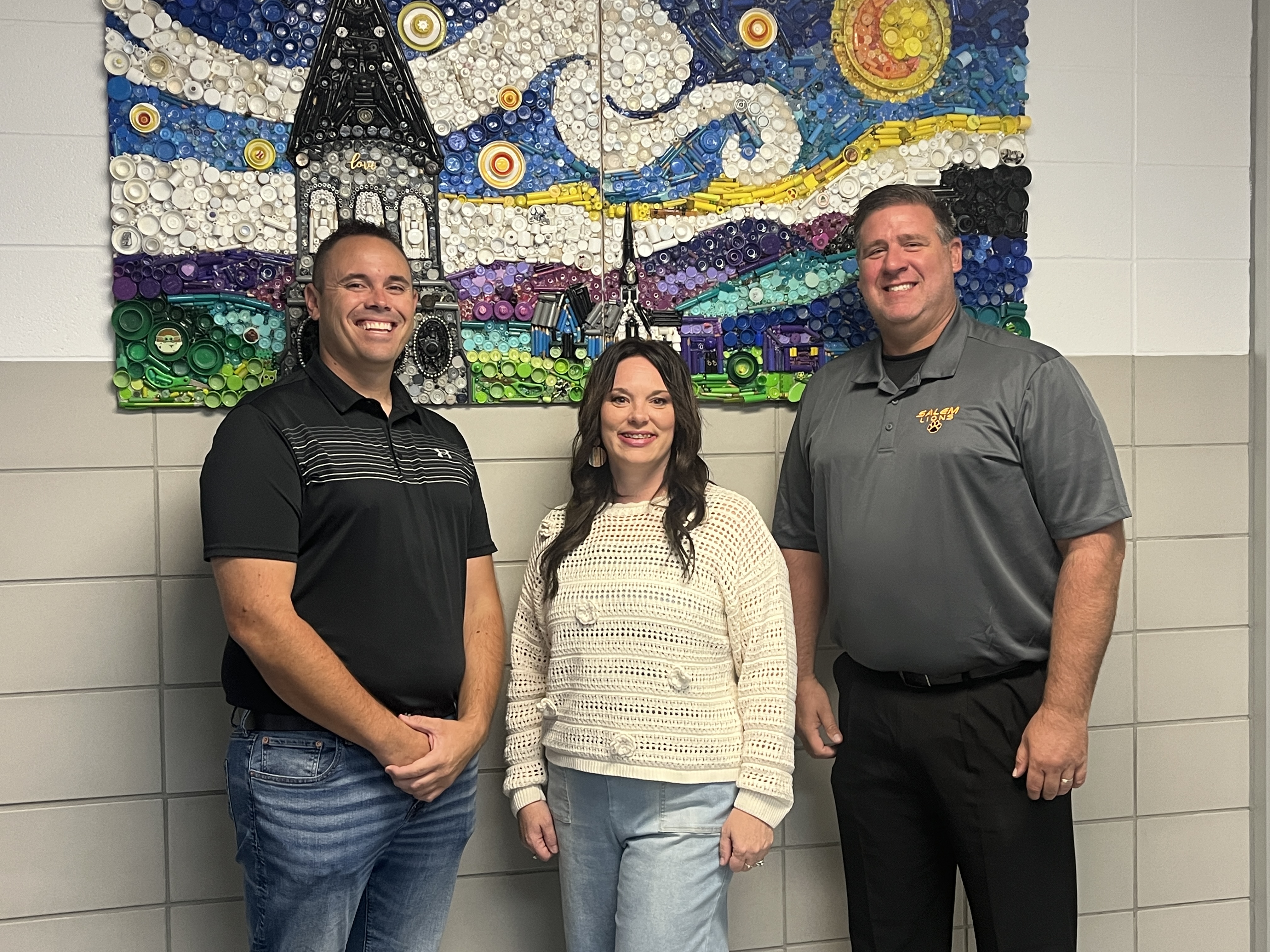 Assistant Principal Mrs. Nicole Colwell
Mrs. Colwell grew up in Batavia, Illinois, and moved to Washington County in 1989, where she is a 1995 graduate of West Washington Jr./Sr. High School. She earned her undergraduate degree from Indiana University Southeast in elementary education and earned Masters' degrees in both Special Education and Administration and Supervision from Ball State University.
"My Grandmother was a Speech Pathologist," she shared, "and I would spend a great deal of time with her in her classroom." Mrs. Colwell further shared, "she created this world of imagination around me through literature and learning, and I knew from a very early age I wanted to work in education."
After completing her undergraduate, she worked for Hoosier Uplands as an After School Program Coordinator and later as a Family Case Manager for the Indiana Department of Child Services for 3 years. Mrs. Colwell taught special education at Salem High School for 6 years, before transitioning to Dean of Students at Bradie Shrum Elementary. "My work with the Department of Child Services provided a valuable experience and further prepared me for my career in education," she shared. "I had the opportunity to work with children and families at some of the most difficult points in their lives, and I pull from those experiences to become a partner in education."
"I am grateful to work directly with teachers in developing curriculum and opportunities for our students," she shared. "I still have a love for children's literature, and my goal is to create an academic environment where imagination, creativity, and learning flourish; school should be a place children want to come to, and parents know their children are safe and loved."
Mrs. Colwell and her husband, Eric, are residents of Salem. They have three children: Alex, Cameron, and Kelsey Davidson. All three children are graduates of Salem High School. Alex is a teacher at Bradie Shrum Elementary in the 5th grade. Cameron is completing his final year at USI in Evansville, majoring in Political Science and Spanish. Kelsey also attends USI, where she majors in Nursing.
Mrs. Colwell also serves as the Special Education Liaison for Salem Community Schools.
Assistant Principal Mr. Bob Setser
Assistant Principal Bob Setser joined Bradie Shrum Elementary School this year. He has worked in education for more than 23 years, mainly teaching math and science.
He is looking forward to his new role.
"I'm very excited to be back at the Salem Community School system," said Setser. "I'm looking forward to working with all the great teachers, aides, and school personnel at Bradie Shrum. I feel the administration team will be working together to make Bradie Shrum become very successful in the near future. Interacting with the students has been a wonderful experience at the elementary school."
He said he enjoys working with the students so they can grow to be successful adults in the future.
"I feel like we can make a difference in a child's life and inspire them to be successful," he added.
One of the things he is looking forward to most this school year is building relationships with the faculty, staff, administration and community members around Salem. "I'm also looking forward to watching the students grow and become successful inside and outside of the classroom."
Setser has been married to his wife, Heather, since 2005 and they have one daughter, Riley. Riley is a junior in high school and enjoys golf and tennis.